Every Proposal we bring you has flexibility build into your project. Construction and renovation projects can be unpredictable. Our guarantee means we only charge you for labour and materials actually committed to the project. It's important to us that your project is completed to your satisfaction, on time, and on budget.
We Do More to prepare a trustable timeline, with clear communication between clients, contractors, and Pemadale staff.
Wholly compliant with WCB, SECOR, and OHS, we carry Liability Insurance Coverage and are fully Bonded. As a Licensed Prepaid Contractor, our guarantee protects you from non-performance loss, and ensures we meet specific contract criteria. We also carry Course of Construction Insurance for major home projects.
An Indigenous company, our president, Peter Campbell, is a member of the White Sands Nation, from White Sands, Ontario.
With over 20 years of construction experience, Peter leads Pemadale in Doing More. He is a Red Sealed Journeyman Carpenter, soon to complete his Electrician Journeyman certificate. A lifelong learner, Peter intends to continue pursuing other Journeyman certifications.
As a Licensed Home Builder, Peter has built Pemadale on the foundation of transparency, extending clear communication with clients, employees, and contractors. We Do More to make sure you understand the process, timing, and costs associated with building your dream home.
RESIDENTIAL BUILDS AND RENOVATIONS
We eliminate the middleman. At Pemadale, you work directly with our management team, ensuring your project is fully understood and the details are cared for. We will personally review your drawings, assess your permit needs, and provide a detailed proposal with an anticipated timeline. We Do More to give you peace of mind, working within your budget and timeline. We prioritize your project with uninterrupted completion.
COMMERCIAL BUILDS AND RENOVATIONS
Pemadale puts our experience to work for you. Able to build or improve any commercial space to meet your unique needs, we excel at preparing retail and service locations. Check out our portfolio, full of restaurants, retail stores, franchise locations, professional offices and so much more! We understand your need to open, so we offer uninterrupted completion (weather permitting) of every project.

Pemadale offers a complete portfolio, having developed expertise within the commercial and residential areas. Every home we have worked in is built with the utmost care and highest quality. Each project is founded on safe building principles, Our commercial skills were developed through the construction and renovation of retail and service locations, and our portfolio is full of builds and tenant improvements, including restaurants, retail sales, franchises, service businesses, medical and paramedical professionals, lawyers and so much more.
Pemadale is fully SECOR Certified. You can be assured We Do More to meet or exceed Occupational Health and Safety standards. It is our commitment to build safety into each of our projects from foundation to roof, ensuring a safe work environment with Pemadale on site.
Pemadale provides full coverage to protect our clients in case of unavoidable loss through insurance, and WCB coverage. We Do More to protect your site, materials, and project from loss. You can be assured our insurance protects your site, our WCB coverage protects you from contractor injury and protects you from the unlikely instance we are unable to complete your build.
CERTIFICATIONS & MEMBERSHIPS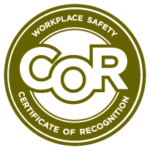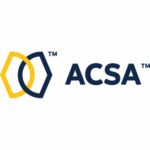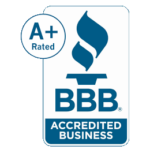 HISTORY
Did you know that in 2021, 1 in 6 Indigenous people lived in a dwelling requiring major repairs? This is almost 3x higher than in the non-Indigenous population. In addition, 1 in 5 First Nations people live in crowded housing, a number which is doubled for those living on a reserve.
PART OF THE SOLUTION
1 in 12 Metis Nation members live in crowded housing, with 1 in 10 homes requiring major repairs.  40% of Inuit live in crowded housing, with 25% requiring major repairs. 
We strongly believe these numbers are deplorable and are focused on being part of the solution. Talk to us about how we can help resolve your Indigenous, Metis & Inuit Housing needs.