CUSTOM HOMES
A Custom Home by Pemadale is built safely, on budget, and on time. We provide uninterrupted completion (weather permitting) for all projects, prioritizing you every step of the way.
VIEW PROJECT
DECKS
Make your deck and outdoor space stand out. We Do More with all types of materials. From backyard decks, pergolas, and personal oases to commercial decks, we'll help you create an outdoor space people want to be in. We follow your blueprint designs, obtain necessary permits, and ensure complete deck safety standards are met.
VIEW PROJECT
BASEMENTS
Whether you are developing a secondary suite or adding a new living space, we can help! We Do More to make your new space safe, legal, and enjoyable. With over 10 years of experience in home renovations, our team utilizes only top-of-the-line tradesmen.
VIEW PROJECT
COMMERCIAL PROJECTS
Highly experienced in commercial builds and improvements, we work with your schedule to ensure business is as uninterrupted as possible, getting you back to full capacity quickly. We carry all safety and industry safety standards to protect you and your customers.
VIEW PROJECT
We Do More to prepare a trustable timeline, with clear communication between clients, contractors, and Pemadale staff.
Wholly compliant with WCB, SECOR, and OHS, we carry Liability Insurance Coverage and are fully Bonded. As a Licensed Prepaid Contractor, our guarantee protects you from non-performance loss, and ensures we meet specific contract criteria. We also carry Course of Construction Insurance for major home projects.
An Indigenous company, our president, Peter Campbell, is a member of the White Sands Nation, from White Sands, Ontario.
With over 20 years of construction experience, Peter leads Pemadale in Doing More. He is a Red Sealed Journeyman Carpenter, soon to complete his Electrician Journeyman certificate. A lifelong learner, Peter intends to continue pursuing other Journeyman certifications.
As a Licensed Home Builder, Peter has built Pemadale on the foundation of transparency, extending clear communication with clients, employees, and contractors. We Do More to make sure you understand the process, timing, and costs associated with building your dream home.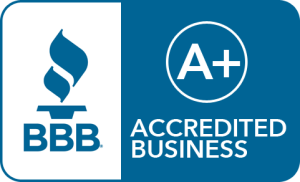 "Peter and his carpenter worked with us to design exactly what we wanted for our deck while trying to keep it as cost-effective as possible. We had a few blips along the way but Peter was able to help us come up with a solution. In the end, our deck and hot tub gazebo is exactly what we wanted and we love it. Thanks :)" – Roz W
"Finish project was exactly what we wanted, absolutely stunning. Best builders/contractors we've ever worked with." – Shelby Y
"Great experience Nice people Friendly They were great to me and my family I strongly recommend them." – Pascal

HISTORY
Did you know that in 2021, 1 in 6 Indigenous people lived in a dwelling requiring major repairs? This is almost 3x higher than in the non-Indigenous population. In addition, 1 in 5 First Nations people live in crowded housing, a number which is doubled for those living on a reserve.
PART OF THE SOLUTION
1 in 12 Metis Nation members live in crowded housing, with 1 in 10 homes requiring major repairs.  40% of Inuit live in crowded housing, with 25% requiring major repairs. 
We strongly believe these numbers are deplorable and are focused on being part of the solution. Talk to us about how we can help resolve your Indigenous, Metis & Inuit Housing needs.